Earth-Informed Insights to Future Proof Your Supply Chain
Build consumer trust and increase operational efficiencies throughout your supply chain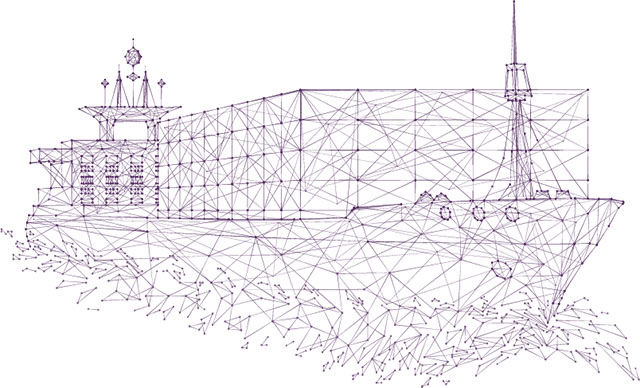 Attain a geospatially informed supply chain
Quantify key risks across your supply chain to give you an advantage over the competition. Resilient supply chains that anticipate and adapt to future risks help companies maintain stability while navigating through turbulent times.
Descartes Labs provides insights into key indicators of risks across your supply chain on a global scale. Supply chain optimization and sustainability are inextricably linked and with the right solution, you can reduce costs as well as environmental impact.
A geospatially informed supply chain gives you a holistic view of your organization, from sustainability commitments to commodity price forecasting, to climate resilience. Lower the cost of verifying environmental impacts while strengthening the narrative with consumers.
An action ready supply chain to meet tomorrow's challenges.
Drive strategies, mitigate risks, and reach commitments with a holistic approach.
Establish a market advantage with a supply chain that can quickly change suppliers and routes to mitigate deforestation. By prioritizing such sustainability initiatives, companies gain a broader operational view and are better prepared to meet new legislation and respond to unforeseen circumstances.
A key to improving supply chain resiliency is to increase transparency to recognize potential vulnerabilities. Historical data and robust monitoring of assets susceptible to deforestation enable companies to boost resiliency and prepare for major disruptions.
Supply chains that can withstand and adapt to major disruptions, like extreme weather or low crop yields, can better navigate volatile markets.

Enterprises need the ability to predict, verify, and respond to unexpected market events to maintain competitiveness. Unlike traditional reactive approaches that are hyper-focused on single data points, Descartes Labs' cutting-edge AI models unearth the complex global patterns affecting physical assets. These insights allows businesses to be in the driver seat and take a proactive approach for better market trend predictions.
Meet market demands with environmental transparency and regulatory governance.
Industry leaders recognize the value that prioritizing sustainable supply chains has on their business and their ROI.
As stakeholders demand that businesses lower carbon emissions to reduce regulatory and reputational risk, the benefits of implementing sustainable practices outweighs those maintaining the status quo.
Mitigating carbon emissions across supply chains is a critical step in future-proofing business operations.
Future-proof your supply chain with solutions that build in resiliency and agility to create a flexible and sustainable operation.
Your complete supply chain solution, from sustainability through pricing and logistics.
Talk to an expert to learn how Descartes Labs can grow your business.